ALOHA & WELCOME
Have you been thinking about creating your own brand that is professional, amazing, badass and that totally stands out?


Then you are in the right place!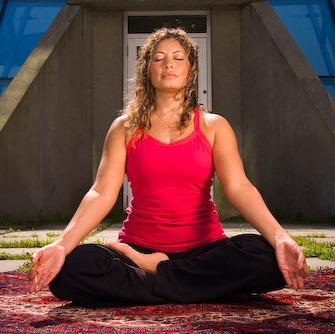 INTRODUCING THE BADASS BRANDING BOOTCAMP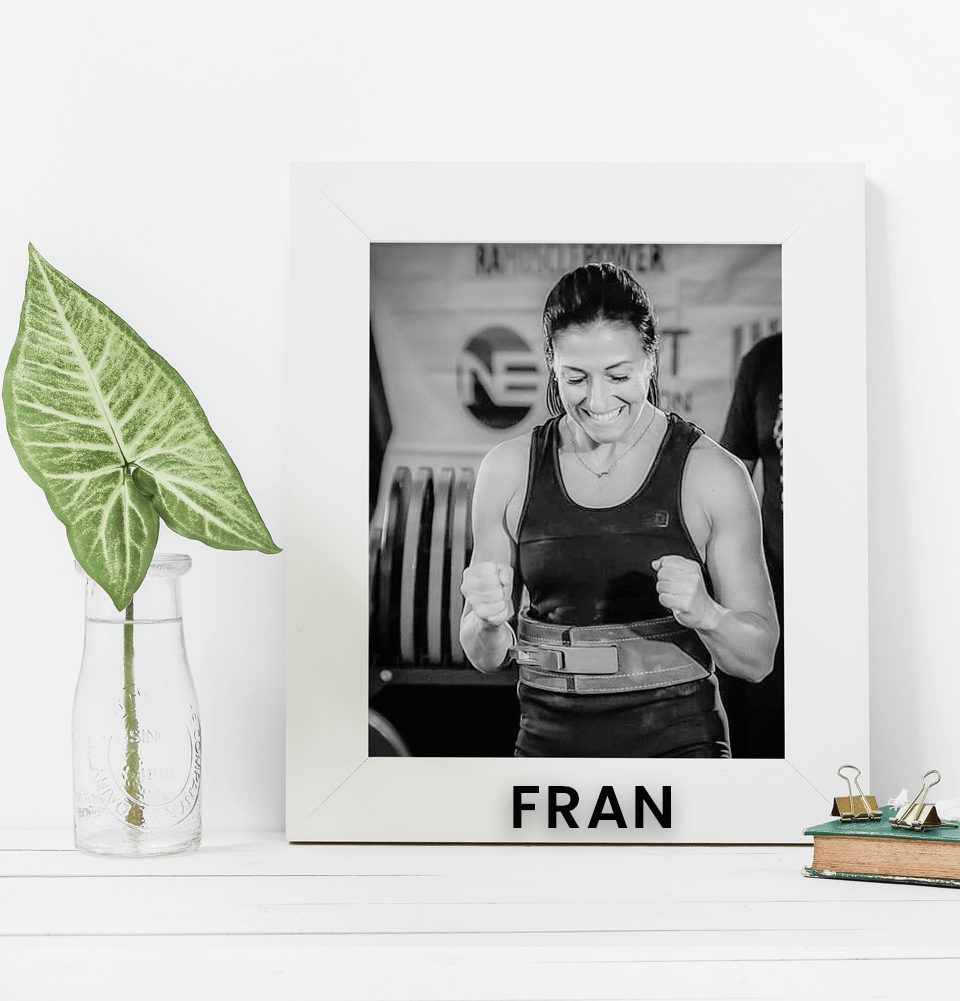 ★★★★★
NASH'S COURSE CHANGED MY LIFE!
"Nash's "How to Get Your Fitness Business Online" course literally changed my life!
In just 2 months, I created and launched my own fitness business from the ground up - vision, mission, ideal client, registered business name, and total brand complete with colours, logo, tagline and consistent theme. I set up a FB group and several social media spaces and learned how to create amazing on-brand social media posts across various platforms. As a non-techie, I would have spent forever learning how to do all this myself, but Nash makes it easy with specific, hands-on lessons that takes you through step by step. I also developed an online fitness mini-program! In addition to having a complete program ready to launch, I acquired many useful tech skills, including how to make videos (and recommended equipment), create professional graphics, develop page layout, write content and sales page, drip content, set up payment options, and link to FB group. I have since used these skills to develop my own website. The FB group was also an invaluable resource. We learned together, shared ideas, and it was a safe place to bounce things off one another before putting it out to the world. Nash's course was so fun, I looked forward to diving in every day. She breaks every day down into achievable tasks and outcomes, so you have concrete progress at the end of every day. At the end of the course, you will have not only your own living breathing online fitness business but also many new skills to take it to the next level. I can't recommend this course enough."
Fran Rattray
Infitiny With Fran
★★★★★
I MADE 32 SALES ON MY VERY 1ST LAUNCH!
"I decided to join Nash Cajee's "Build Your Fitness Business in 30 Days or Less" after Covid 19 hit, closing all gyms, and putting me out of working with my in person clients.
Reading about her course, it sounded like it was exactly what I needed to shift my business online to generate an income that would be there with, or without the gym. Signing up didn't come without hesitation. I have signed up for programs in the past that promised the world and delivered peanuts.
Nash's program promises and delivers more than I could have ever could have asked for. I struggle with the tech, the marketing, and the confidence to put myself out there, Nash is there to guide you with the information and give you the push!
What I accomplished the 30 days of her program would have most likely taken me a year. She takes the guesswork out of what apps to use, what software to install, pushes you out of your comfort zone to serve your business and clientele and shows you step by step how to work smart.
I completed Nash's course 21 days ago and just launched my first mini program this week. I made 32 sales on my very first launch! I wouldn't have been able to do this if it wasn't for this program!
If you're thinking about signing up, stop thinking, and do it! I promise you,
you will not be disappointed!
Thank you Nash for everything you do!"
Candace Brie
Strong With Candace Brie
Here's Exactly What You'll Learn When You Join The Badass Branding Bootcamp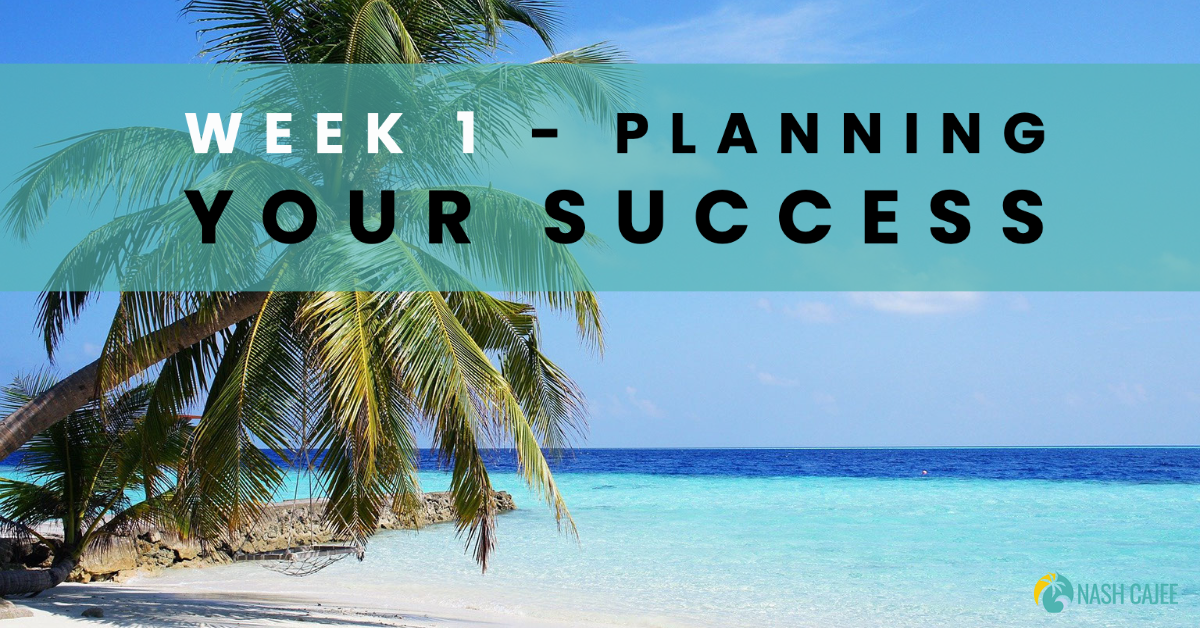 PLANNING YOUR SUCCESS
WEEK #1
✔ Planning your success for your brand and your online business.
✔ Identify your strengths, unique skills, knowledge and experience.
✔ Discover who your perfect customers are and what their pain points and struggles are, as well as their hopes and dreams
✔ Learn how to "think" like your perfect customers so when you communicate with them, it shows you "get them" and that you understand them
✔ Learn how to communicate with your perfect customers in such a way that they'll be thinking to themselves "this (you) is exactly what I've been looking for!
YOUR BUSINESS VISION & MISSION
WEEK #2
✔ Our goal is to make sure that before we start creating your badass brand, we want you to be crystal clear on what it is you do, who you serve.
✔ You'll create your mission statement, vision statement, unique selling proposition, tagline and elevator pitch.
✔ Map out your offerings that will best serve your perfect customers. This way, you get to work with the clients you love!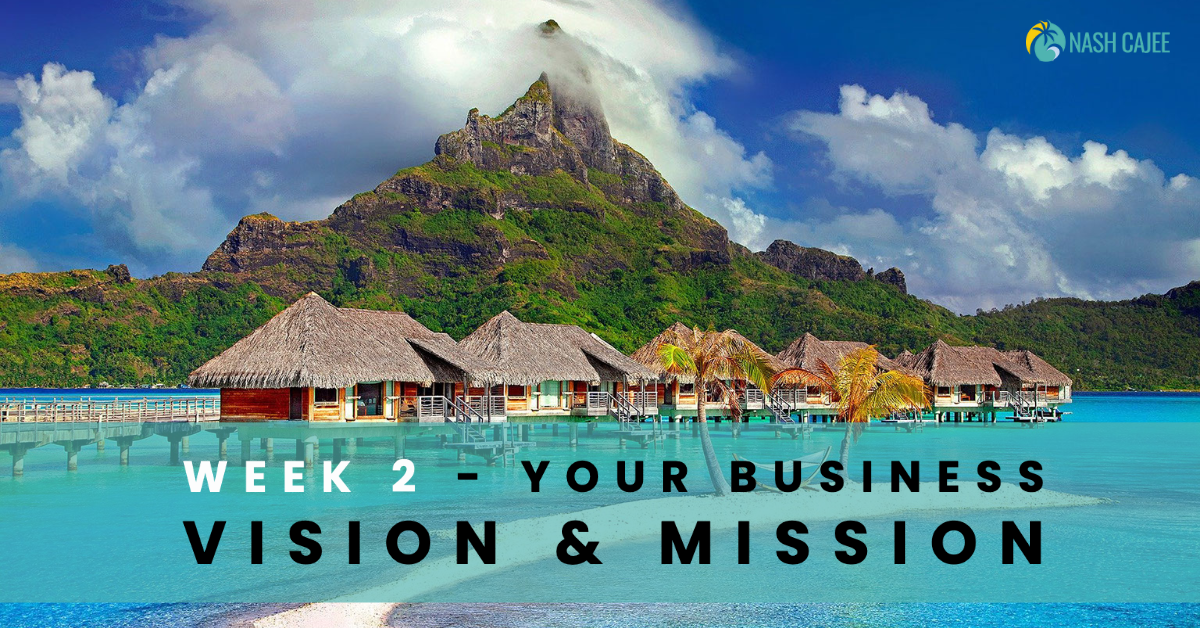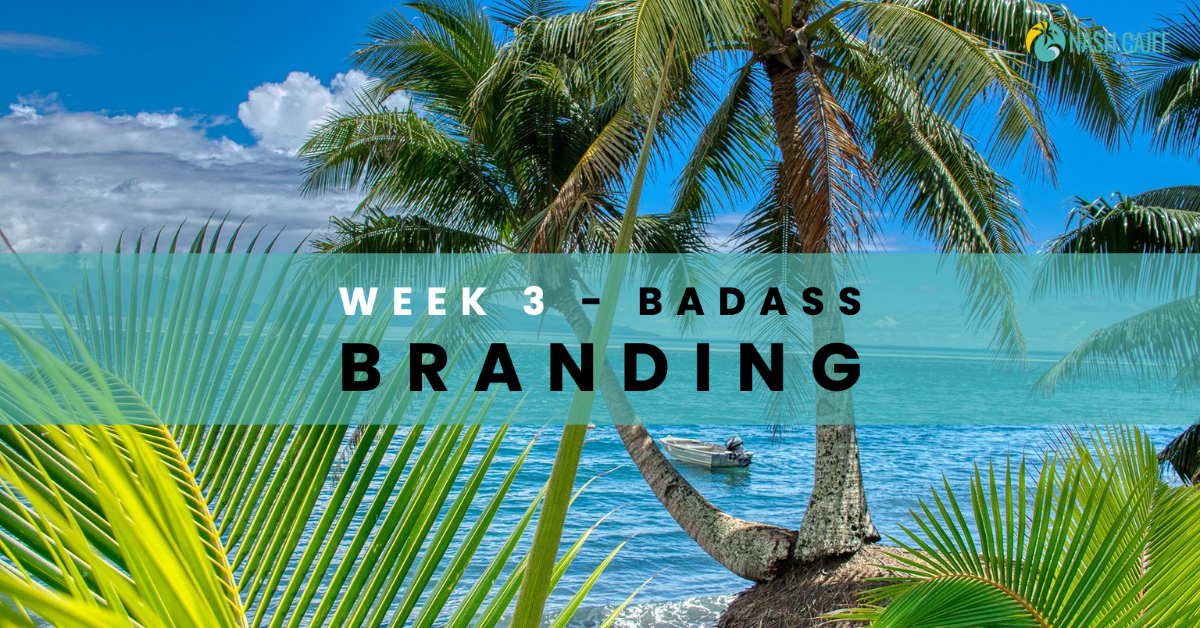 BADASS BRANDING
WEEK #3


✔ Create your brand identity & style guide
✔ Come up with the perfect colours for your brand - colours that speaks to your soul and connects with your perfect customers on an emotional level
✔ Find the perfect fonts for your badass brand
✔ Develop your brand's unique look and feel, brand elements and more
✔ Create your brand board - this is something you'll be using from now until the lifetime of your brand!
MARKETING MATERIALS
WEEK #4
✔ You'll learn which tools (free and paid) you can use to create your own stunning logo
✔ You'll get tutorials on how to create gorgeous graphics and marketing materials for your new brand and business.
✔ You'll learn how to take the perfect photos for your brand (or where to buy the ultimate stock photos to match your brand perfectly!)
✔ You'll also learn tons of hacks (I wish I had know this years ago) that will save you tons of time, and will help you create consistent branding materials that look professional and drool-worthy! People will think you spent a ton of money hiring graphic artists.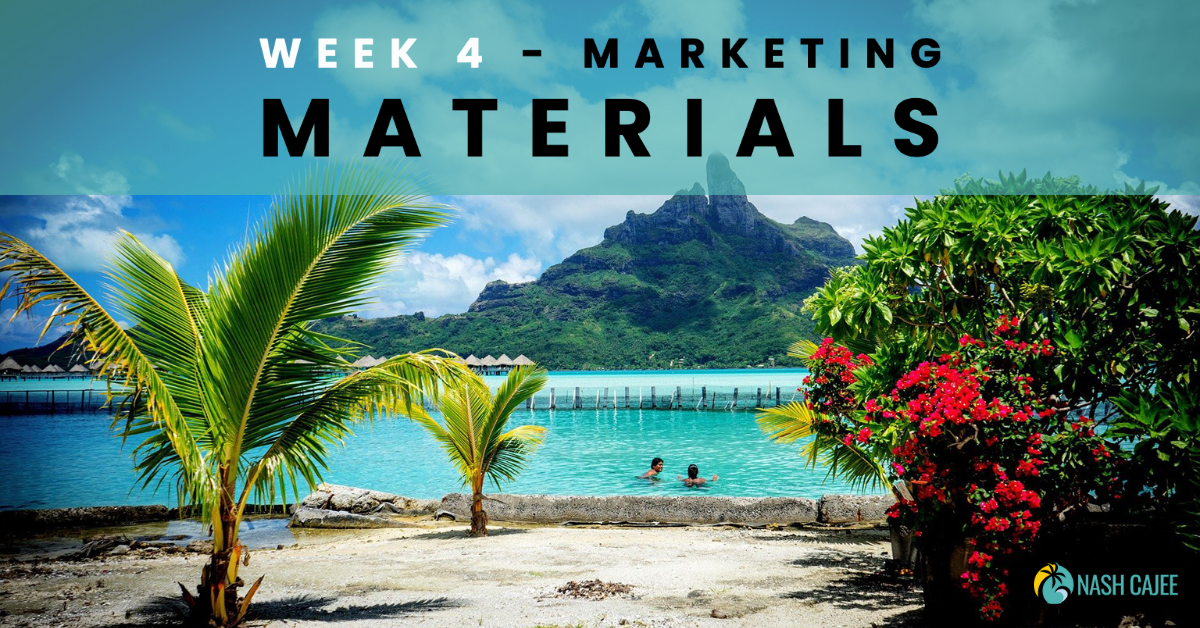 IMAGINE IF YOU COULD EASILY CREATE YOUR OWN STUNNING BRAND IN JUST 4 WEEKS!
I LOVE BRANDING!
And after this Bootcamp, you will too :)
In weeks 3 and 4 of the Badass Branding Bootcamp, you'll learn how to create awesome social media images, blog/website images, branded marketing materials, gorgeous freebie offers to start building your list…
I'll show you how to choose colours, where to get free stock photography, where to buy them, how to create a logo, how to choose your fonts, and once our brand is created, we'll go right into designing some really cool things like:
>> social media pages
>> blog & website images
>> flyers
>> ebook covers
>> invitation & thank you cards
>> business cards
>> freebie workbooks / guides / cheetsheets
>> and so much more!
In 4 weeks from now, YOU could have a seriously sweet brand…
 WITHOUT having to pay a fortune to hire a graphic designer (who btw takes forever to get back to you)…
AND… you don't need to be a techie wizard or…
 … EVEN have an ounce of creative skills…
 … NOR do you need to invest in a ton of different software or programs that you've never heard of… or even want to use…
 … AND you'll be able to reuse your designs and edit them over and over as many times as you like!
 Use your pretty new designs and graphics to attract your perfect customers, grow your list, and create designs that look like it was created by a pro!
 You'll learn all of this, plus get access to my secret hacks!!
BUT... this course is SOOOO much more than creating pretty looking things.
It helps you create a brand that's going to last years, and years, and years! How do I know?
Because, I've create big brands, like Oxygen Yoga & Fitness, Beach Yoga & Wellness.
I've helped my clients, like Katie Sonier Fitness and West Coast Martial Arts, build their big, badass brands
And... I've also worked on mega brands (back in the day) like Coca Cola, Sylvania Light, Coast Capital Savings, Vancouver Aquarium, Peets Coffee and more!
Branding is my passion! I just love it. And I get to teach it, which makes me so happy :)
Join TODAY because and get instant access to Week 1. 
Everything is waiting for you in my exclusive Badass Branding Bootcamp!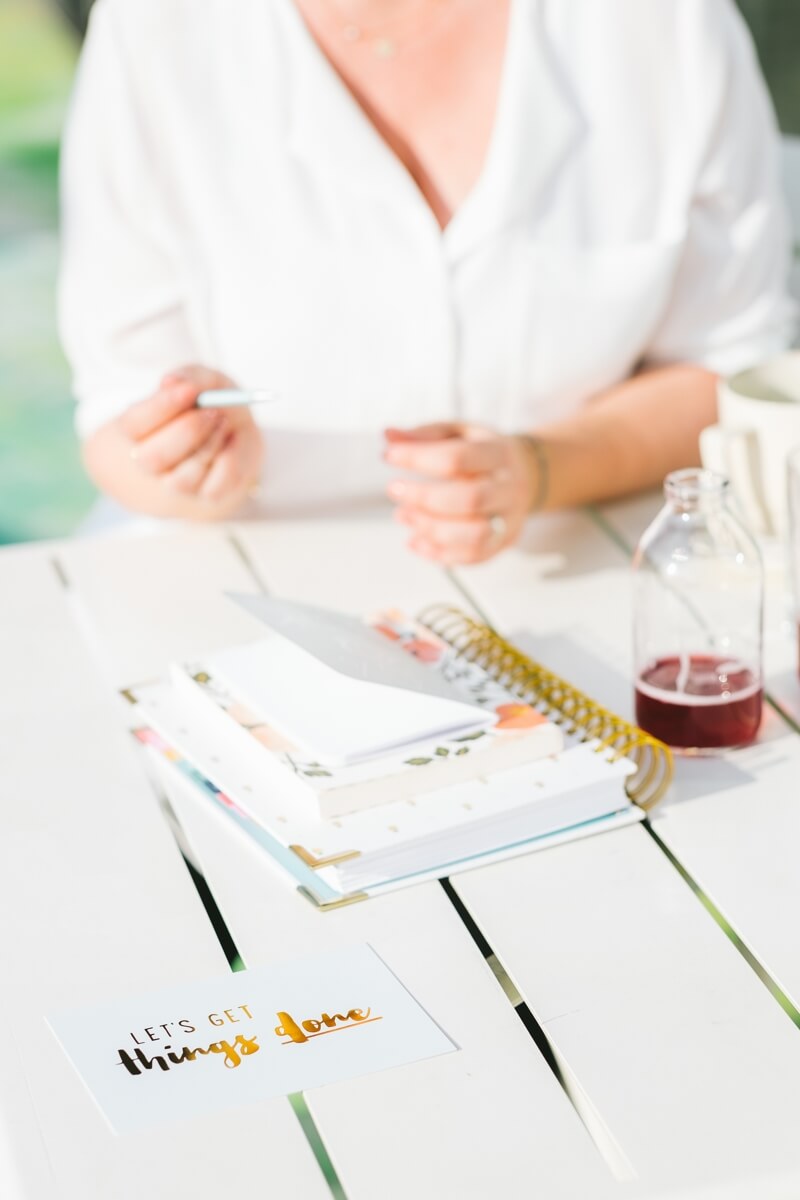 HOW THIS 4-WEEK BOOTCAMP WORKS
Your program starts once you join.
Your program will be delivered online, so you can access it any day and time that is convenient for you! You can log in to your member's dashboard from anywhere in the world (even from the beach), anytime you want! All you need is high-speed internet access.
Most of the course content is text-based and has loads of screenshots for you to follow along. Your weekly modules come with worksheets, checklists, action items, mediations and affirmations. Some of the training modules have pre-recorded videos when it comes to the techie stuff.
As long as your account is in good standing, you'll have access to your program for a year (minimum) and for the lifetime duration of the program. You'll also get future updates at no extra cost to you!!
You will also be invited to join our Private Learn With Nash Peer to Peer Support Facebook group once you've enrolled.
You'll Receive Access to Week 1 as soon as you join.
Each module will be released weekly, so 7 days after you've joined, you'll receive Module 2, and then 7 days later, Module 3 will be available, and so on.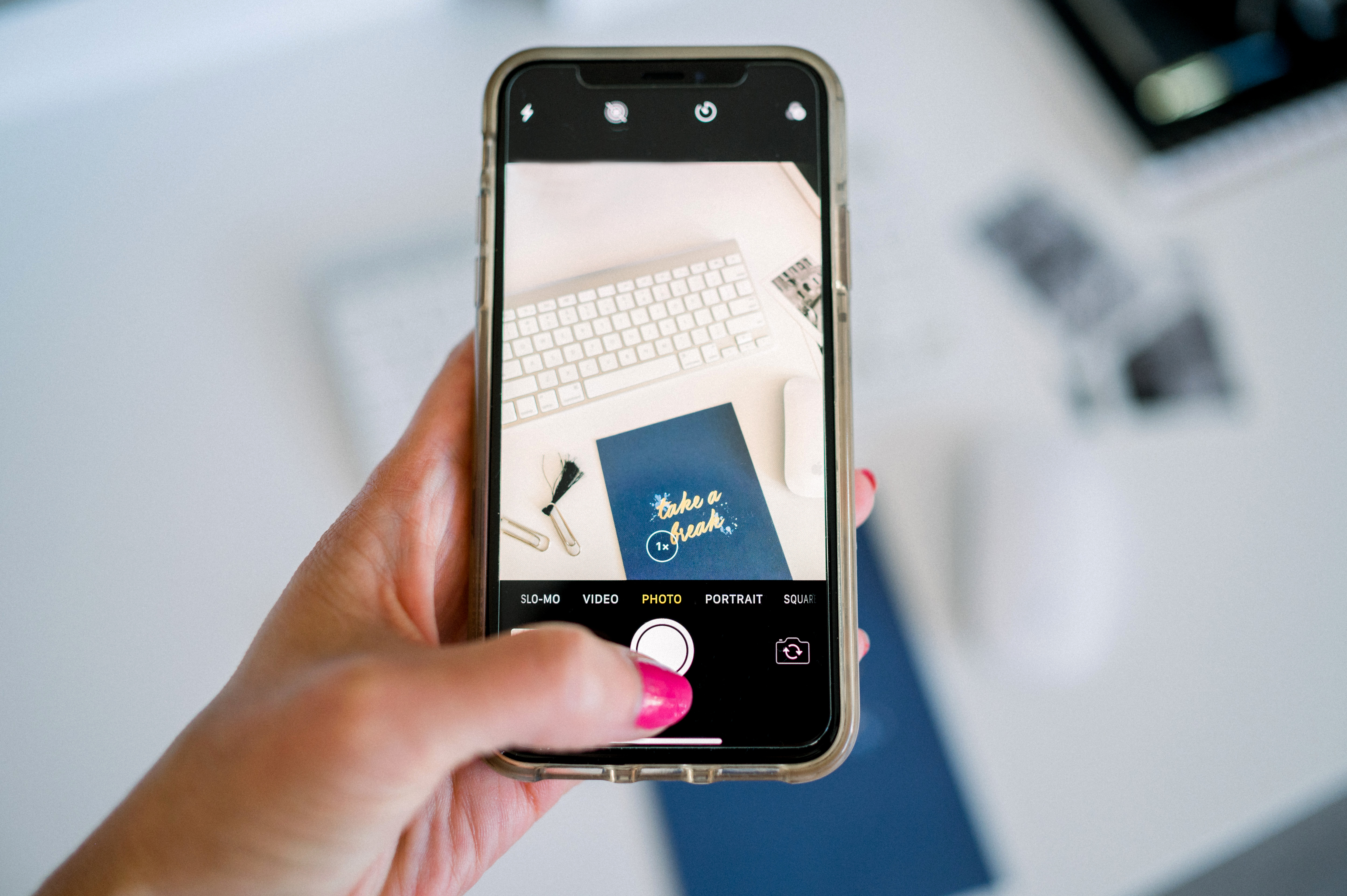 BONUS #1 - MY FEEDBACK
Ask questions and get feedback from me! You'll also gain resources like workbooks, worksheets, action items sheets and checklists that I offer my one-on-one private clients.
(A $997 Value, Yours FREE!)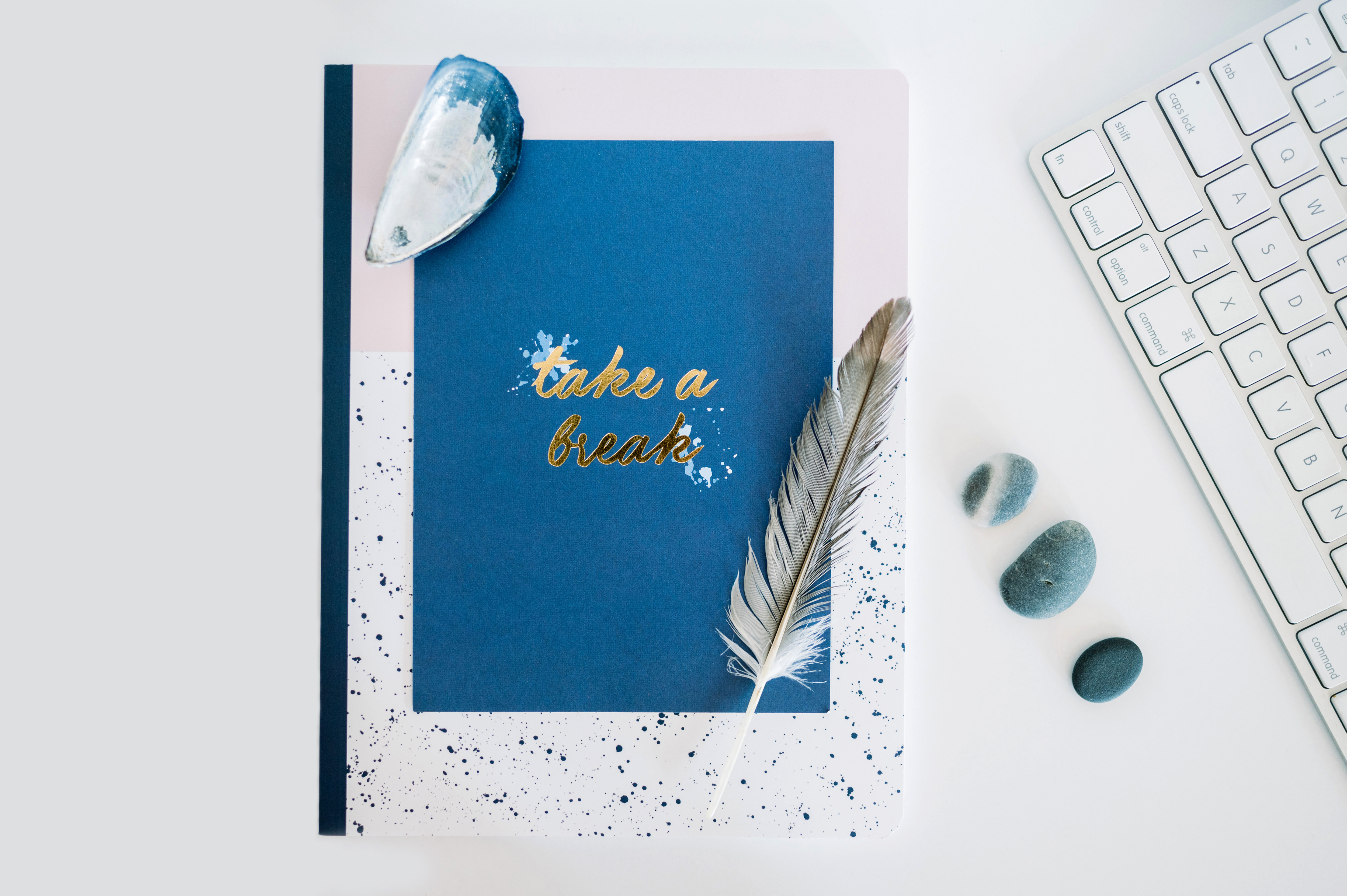 BONUS #2 - COMMUNITY
Peer to Peer Support in our Private Facebook community where you can support each other, ask your questions, get guidance and inspiration.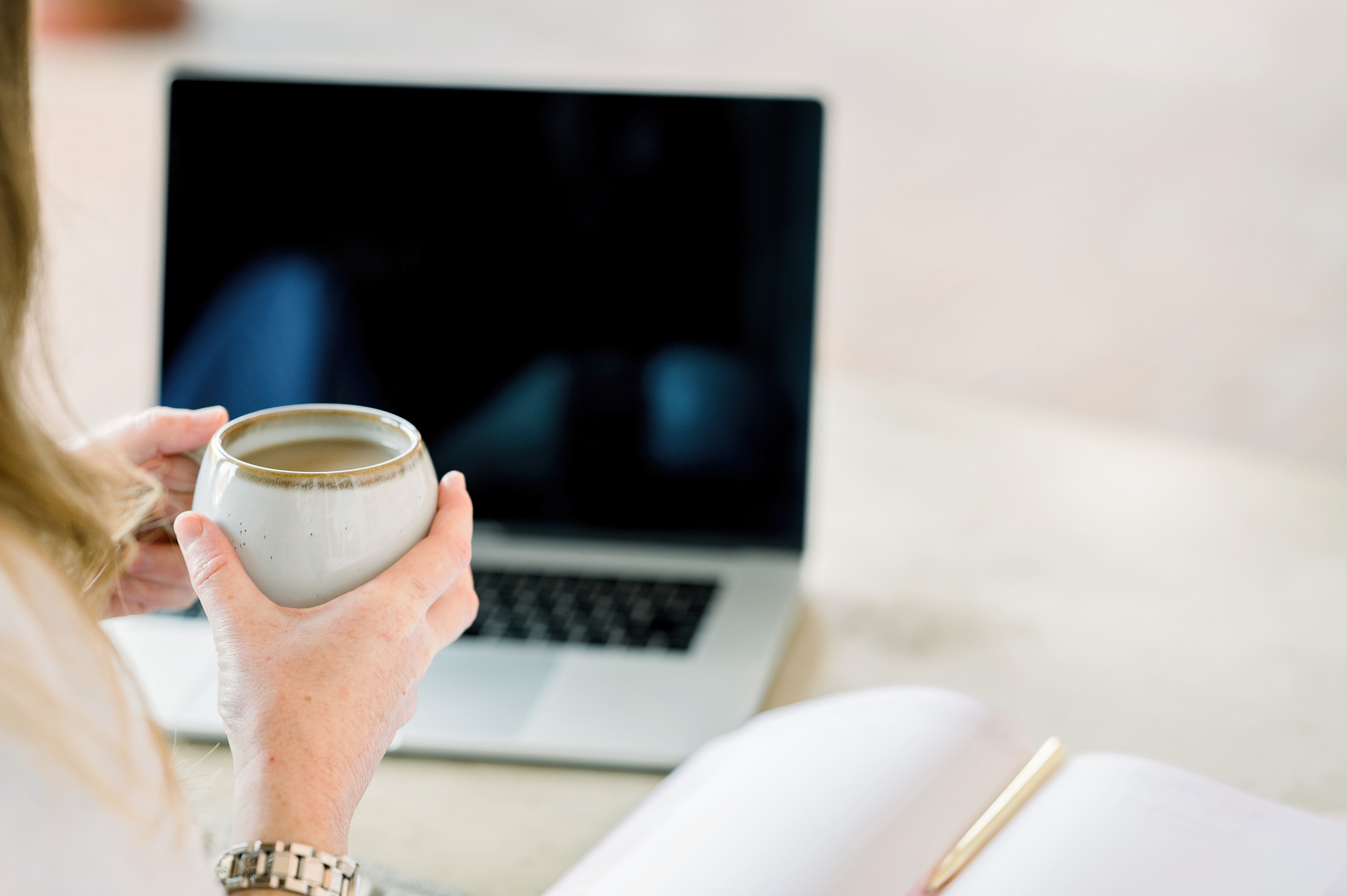 BONUS #3 - TECHIE SKILLS
Learn the easy techie skills you need to know to get your courses, programs and membership online!! You'll learn how to create a site exactly like mine!
BONUS #4 - TEMPLATES & DESIGNS
You'll get access to my professionally designed templates that are easy to modify (drag & drop) and you can use them for your branding.
(A $497 Value, Yours FREE!)
MORE STUDENT REVIEWS
I am really loving the 'pressure' of having to complete the tasks every day. The daily lessons have given me a new perspective on everything I have created so far for my website, looking at things more from my potential client's point of view than my own, which in turn is helping me choose better language and copy. I suppose with any new venture we feel it's natural to feel that we need to convince our potential customers why we are qualified/capable/knowledgeable enough to help them, but what we should be doing is appealing to their needs and making it about them. Shifting the focus from what I want to what the client wants is proving to be a real game-changer. Looking forward to the next 3 weeks. I've set my 'go live' date for May 15th, so you can all hold me accountable 🙂 – Kristin A.
I think the way this course is set up is amazing. It is a unique atmosphere with incredible people all on a specific journey. Not to mention get the sense of community here and the support is authentic and that's awesome. I like how it is set up on a day by day process so that it's not too overwhelming all at once. It allows you to really focus on the task at hand which allows you to hone in from another person's perspective on how they perceive your business. At the same time allowing you to really think about what you have to offer and who you want to offer that to. There have been some challenges definitely for me with creating an AVATAR, however, we are far from finished and that allows me to also continue my thoughts on this by referring back. As I think on new tasks I start to understand more of what I have to offer and how and who I want to deliver that to. It is a natural process and super comfortable and I have to say I'm absolutely impressed with this course and also everyone in this group and their hard work! – Corey A.
Great course, easy to follow step by step instructions, valuable information for anyone starting a business/course. Impressed!! – Candace S.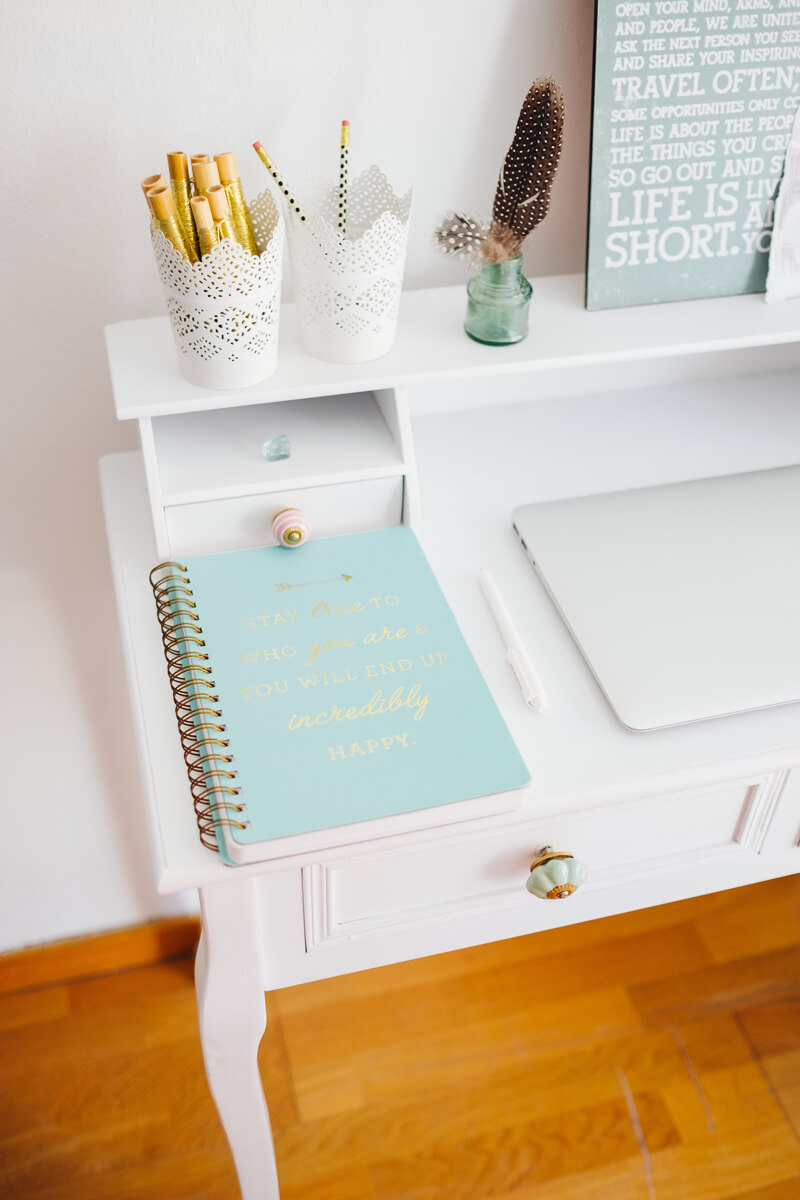 ABOUT NASH
Hi Loves! I'm so thrilled to offer you this program! My intention is to help you grow an online business that you LOVE, serve your customers, create great income online, make your impact while sharing your gifts, and help you stand out from the crowd!
My entrepreneurial journey started in 2008 when I quit my full-time job as a web developer to pursue my dream of opening up my own Yoga & Fitness studio. I created my first Yoga & Fitness Studio, Oxygen Yoga & Fitness, Inc, in 2008 and sold it 4 years later. I then created a second Yoga brand, with Beach Yoga & Wellness and again sold that in under 3 years.
Today I help my clients and students build their 6 and 7 figure businesses while travelling the world and loving my life! I've created a business that gives me complete freedom to work WHEN I want, from WHEREVER I wish (like on the beach in Hawaii or the Caribbean) without any considerable overhead.
And if you want that type of lifestyle, I'll show you how to get there too!
EARNING DISCLAIMER:
WHEN ADDRESSING FINANCIAL MATTERS ON OUR WEBSITE, SALES PAGES, PROGRAMS, VIDEOS, SOCIAL MEDIA PAGES, EMAIL NEWSLETTERS, OR OTHER MATERIALS, EVERY EFFORT HAS BEEN MADE TO ACCURATELY REPRESENT THIS PROGRAM AND ITS POTENTIAL. BY PURCHASING THIS PROGRAM AND PRODUCT, YOU ACCEPT, AGREE AND UNDERSTAND THAT YOU TAKE FULL RESPONSIBILITY FOR YOUR PROGRESS AND RESULTS IN BUSINESS. YOUR LEVEL OF SUCCESS IN ATTAINING THE RESULTS CLAIMED IN OUR MATERIALS DEPENDS ON THE TIME YOU DEVOTE TO THE PROGRAM, IDEAS AND TECHNIQUES MENTIONED, YOUR FINANCES, KNOWLEDGE AND VARIOUS SKILLS. SINCE THESE FACTORS DIFFER ACCORDING, TO INDIVIDUALS, WE CANNOT GUARANTEE YOUR SUCCESS OR INCOME LEVEL. NOR ARE WE RESPONSIBLE FOR ANY OF YOUR ACTIONS. IN ADDITION, WE CANNOT AND WILL NOT GUARANTEE THAT YOU WILL EARN ANY MONEY USING THE TECHNIQUES AND STRATEGIES IN THESE MATERIALS. EARNING POTENTIAL IS ENTIRELY DEPENDENT ON THE INDIVIDUAL USING OUR PROGRAMS, PRODUCTS, IDEAS AND TECHNIQUES. THE TESTIMONIALS AND CUSTOMER REVIEWS IN THESE MATERIALS ARE NOT TO BE INTERPRETED AS A GUARANTEE OR PROMISE OF EARNINGS. THIS IS NOT A "GET RICH SCHEME." WE OFFER NO PROFESSIONAL LEGAL, MEDICAL, PSYCHOLOGICAL OR FINANCIAL ADVICE.
Note: If you plan on launching an online business, you will need to know that there will be business expenses. These include without limitation, software licenses, online access, Software as a Service, hosting fees, domain name, stock photography, fonts, video hosting services, WordPress theme, necessary and optional plugins, apps, email service provider, list building plugins, presentation materials, photographer's costs and fees, photography and artwork licenses, prototype production costs, talent fees, music licenses, video editing, etc. NONE of these costs are included in the price of this course.