ALOHA & WELCOME
Are you dreaming of starting up your own online coaching business? Do you want to be your own boss? Do you want to work when you want, from wherever you want, doing what you love?


Then you are in the right place!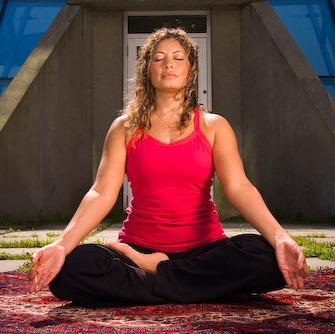 LOVE YOUR LIFE BUSINESS BOOTCAMP IS A STEP-BY-STEP PROGRAM WHERE I TEACH YOU HOW TO CREATE A BRAND YOU LOVE, BUILD YOUR ONLINE BUSINESS, CREATE AND PUT TOGETHER YOUR YOUR VERY OWN COACHING PROGRAM (JUST LIKE THIS ONE) AND MONETIZE THE SH$T OUT OF YOUR UNIQUENESS!
THIS PROGRAM IS FOR YOU - ONLY IF...
✰ You want to do work that you love, work that is meaningful to you and that lights up your life...
✰ You've been dreaming about starting your own business and being your own boss...
✰ You LOVE coaching others, it's your life. You think about it practically 24/7, and it makes you so happy...
✰ You want to make a difference in other people's lives with your work...
✰ You're just sooooo done with going to a job you can't stand! It frustrates the hell out of you because you know you are meant for more, you've got dreams and goals, and if you don't go after them, it feels like you're suffocating your very soul...
✰ You're done with being financially capped. Like totally freaking over it. It pisses you off that you have to constantly say "no" to the things you really want to buy and "no" to the things you want to give yourself and your family...
✰ You so desperately want to create your own online courses and programs, and you want to sell them all year round. You wanna create awesome things like journals and digital guides, and downloadable programs that you can sell over and over and over again...
✰ You want all these things but don't know how to do it. You don't know where to start. You're driving yourself crazy trying to figure it all out yourself and getting nowhere...
The truth is, learning how to build your business online is pretty much impossible to do on your own. There's just so MUCH you need to understand.
Get All The Support and Guidance You Need
To Build Your Online Business
If you've always wanted to be your own boss so you could have the freedom of making your own schedule, work when you want, make as much money as you want, doing the work that you love, and having an impact on hundreds, even thousands of people...
... But you're tired of struggling alone, trying to figure out how to build your own website, how to build your social media following, and how to coach clients online (maybe on Zoom)... and not making any progress, then pay close attention:
Because Love Your Life Business Bootcamp is only open for a few more days!
Love Your Life Business Bootcamp is a private, online community of fitness coaches, life coaches, and wellness coaches who are learning how to grow their online business in just 8-weeks.
You'll get to meet like-minded individuals inside our private, members-only community and together you'll learn how to:
♡ Start your online business
♡ Create your brand
♡ Figure out who you want to work with and what you have to offer them
♡ Come up with the idea for your first program
♡ Create, record, and automate your first program
♡ Market and sell your first program
♡ Get customers to buy your program
♡ How to deliver your program
♡ How to keep your online customers happy
♡ How to make sure the money you make from selling your programs gets delivered automatically into your bank
♡ How to do the work once and get paid for it over and over and over again! 
...All from the comfort of your home, on your schedule
...So that you get to do the work that you love... the work that lights you up, that makes you feel alive and happy...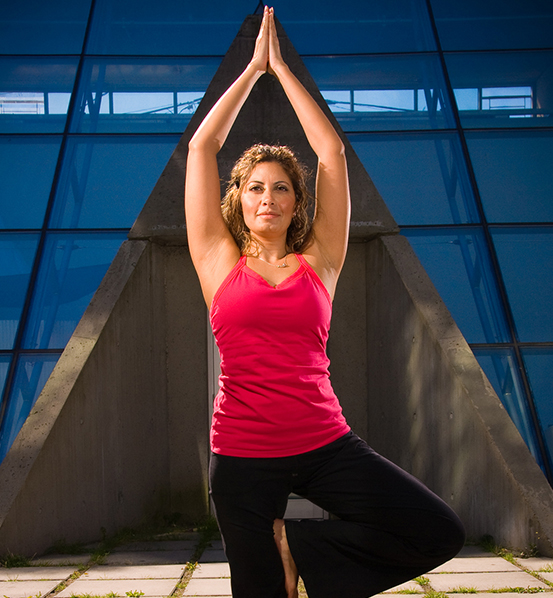 Hello, I'm Nash
And all modesty aside, I've been living a pretty remarkable life since 2008.
I'm the creator of Oxygen Yoga & Fitness and Beach Yoga & Fitness.
I started, built and sold both businesses before deciding to become a professional digital nomad.
My online business gave me the luxury of travelling the world, visiting and living in exotic places like Hawai'i and the Caribbean, working from wherever I am, working when I want, with the clients I wanted to work with, doing what I love!
I've lived off-and-on in Hawai'i for the last five years and in the Caribbean for the last 2 years, and I only work when I feel like it.
I got to homeschool my son, while allowing him to enjoy Island living and experience different cultures and countries.
Need MORE Proof That I'm The One To Show You How To Build An Online Business That Works?
Now, just in case you're wondering who am I to really teach you how to build a business and brand...
I also helped my clients start and build massively successful online businesses.
Take my client, Katie Sonier, for example. I helped her start her business back in 2016, and today she is a fitness influencer with over 450 thousand followers and a wildly successful online business. I still work with her till today.
Here are 2 other case studies of people just like you, who were trying on their own but then had a complete turnaround after getting my help.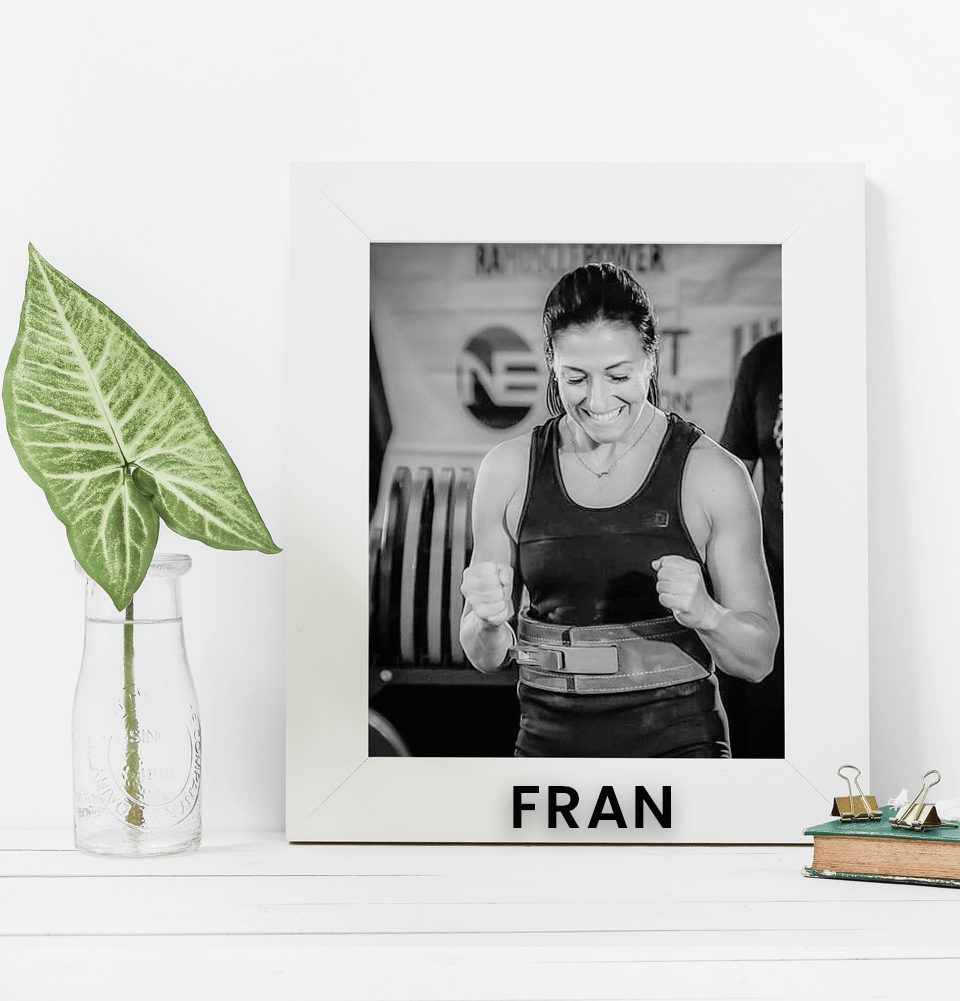 ★★★★★
NASH'S COURSE CHANGED MY LIFE!
"Nash's "How to Get Your Fitness Business Online" course literally changed my life!
In just 2 months, I created and launched my own fitness business from the ground up - vision, mission, ideal client, registered business name, and total brand complete with colours, logo, tagline and consistent theme. I set up a FB group and several social media spaces and learned how to create amazing on-brand social media posts across various platforms. As a non-techie, I would have spent forever learning how to do all this myself, but Nash makes it easy with specific, hands-on lessons that takes you through step by step. I also developed an online fitness mini-program! In addition to having a complete program ready to launch, I acquired many useful tech skills, including how to make videos (and recommended equipment), create professional graphics, develop page layout, write content and sales page, drip content, set up payment options, and link to FB group. I have since used these skills to develop my own website. The FB group was also an invaluable resource. We learned together, shared ideas, and it was a safe place to bounce things off one another before putting it out to the world. Nash's course was so fun, I looked forward to diving in every day. She breaks every day down into achievable tasks and outcomes, so you have concrete progress at the end of every day. At the end of the course, you will have not only your own living breathing online fitness business but also many new skills to take it to the next level. I can't recommend this course enough."
Fran Rattray
Infitiny With Fran
★★★★★
I MADE 32 SALES ON MY VERY 1ST LAUNCH!
"I decided to join Nash Cajee's "Build Your Fitness Business in 30 Days or Less" after Covid 19 hit, closing all gyms, and putting me out of working with my in person clients.
Reading about her course, it sounded like it was exactly what I needed to shift my business online to generate an income that would be there with, or without the gym. Signing up didn't come without hesitation. I have signed up for programs in the past that promised the world and delivered peanuts.
Nash's program promises and delivers more than I could have ever could have asked for. I struggle with the tech, the marketing, and the confidence to put myself out there, Nash is there to guide you with the information and give you the push!
What I accomplished the 30 days of her program would have most likely taken me a year. She takes the guesswork out of what apps to use, what software to install, pushes you out of your comfort zone to serve your business and clientele and shows you step by step how to work smart.
I completed Nash's course 21 days ago and just launched my first mini program this week. I made 32 sales on my very first launch! I wouldn't have been able to do this if it wasn't for this program!
If you're thinking about signing up, stop thinking, and do it! I promise you,
you will not be disappointed!
Thank you Nash for everything you do!"
Candace Brie
Strong With Candace Brie
LOVE YOUR LIFE - BUSINESS BOOTCAMP
So as you can see, I'm no fluke or flash in the plan. I know how to build remarkable brands and businesses (both brick and mortar and online), and I have a solid track record of helping OTHERS succeed, too!
Here's Exactly What You'll Learn When You Join The Love Your Life Business Bootcamp
⭒☆THIS BOOTCAMP IS APPROVED FOR 16 BCRPA CEC's☆⭒
PLANNING YOUR SUCCESS
WEEK #1 (MARCH 6TH)
Week 1 is all about planning your success for your brand and your online business.
You will learn how to identify your strengths, unique skills, knowledge and experience. You'll discover who your perfect customers are and how you can create the ideal program for them. Then you'll come up with a list of ideas of what to offer your perfect customers that match your unique skills, experience & passion.
YOUR BUSINESS VISION & MISSION
WEEK #2 (MARCH 13TH)
Our goal is to make sure that before we build out your online course, we want you to be crystal clear on what it is you do, who you serve. You'll create your mission statement, vision statement, unique selling proposition, tagline and elevator pitch.
After that, you will also map out your offerings that will best serve your perfect customers. This way, you get to work with the clients you love!
BADASS BRANDING
WEEK #3 (MARCH 20TH)


In week 3, you'll learn how to come up with your new business name. You'll get the basics of setting up your business, doing a trademark search, securing your domain name and social media pages.
After that, we will create your branding identity kit. You'll develop your brand's unique look and feel, your brand's colours and fonts, brand elements and style.
And we finish off the week with some logo design ideas.
MARKETING MATERIALS
WEEK #4 (MARCH 27TH)
You'll learn how to which tools (free and paid) you can use to create your own stunning logo and how to create gorgeous graphics and marketing materials for your new brand and business. (And in case you don't want to create a logo yourself, I will give you my personal graphic designer's contact details, and he will take great care of you!) 
BUILDING YOUR ONLINE PLATFORM & WEBSITE
WEEK #5 (APRIL 3RD)
Now it's time to start building out your online business. We'll set you up on Teachable, which will be the platform for running your site and online business. We will set up your backend pages & setup your banking so that you can get paid once you start selling your courses.
CREATING YOUR ONLINE PROGRAM
WEEK #6 (APRIL 10TH)
Week 6 is all about building your program or course. You'll learn how to create your program outline, put your program content together, film and record your videos, and a whole lot more.
You'll get over your fear of being in the camera, and as a bonus, there will be mini-challenges to help you get camera ready so that you can show up being 100% you. You'll forget about comparing yourself to others and stand tall and be proud to show up as your authentic self.
SETUP YOUR BUSINESS TO SELL ONLINE
WEEK #7 (APRIL 17TH)
In Week 7, we will determine your pricing structure, finish setting up your sales pages, back end pages, set up your program to deliver on autopilot and more.
We will then set up your email marketing and learn how to automate everything so your new online business works for you. You'll learn about the customer onboarding process and how to make it work for you.
LAUNCH & GO-LIVE
WEEK #8 (APRIL 24TH)
And finally, in week 8, we want to test and tweak as we go along. Once your course is completed and everything works perfectly, it will be time to launch your online program to the world, make some sales, and grow your community!
✧・゚: *✧・゚:* *:・゚✧*:・゚✧ ✧・゚: *✧・゚:* *:・゚✧*:・゚✧
During the 8-weeks we spend together in the Love Your Life Business Bootcamp, I'll be covering the entire process you need to know to have an online business.
I'll be starting at step one, helping you figure out what you want to teach online, and going straight through to creating and selling your first program all online.
And nobody will be left behind!
We'll make sure that each and every one of you understands EXACTLY what you need to do to start, build and grow your new online business.
What's It Worth To You To Have Someone Take You By The Hand, And Lead You Straight To Success?
What would you be willing to pay to reduce all of the endless studying... the trial-and-error failures... the costly "how to" materials... and all of the frustration, lost time, and wasted effort?
To know that in just weeks, you can accomplish a goal that you've been struggling -- possibly for YEARS -- to achieve?
There are other people out there who will offer to work with you to teach you half of what I'll be teaching, and their programs start at $2,000 USD!
But if you join me for the Love Your Life Business Bootcamp, you'll learn everything you need to know, all for the low one-time investment of just $599.
I think you'll agree that's a pretty reasonable price in exchange for learning, starting and building an actual business that will help you do what you love, teach what you know and make the money you deserve for years to come!
But Hold On... I'm Going To Sweeten The Pot!
Register TODAY, And I'll Include 8 Super Bonuses, Valued at $3,988, To Help You Get The MOST From Your Bootcamp!
Now that you're ready to get serious about starting, building and growing your online coaching business, and finally make it happen, I want to give you as much help as I possibly can...
... So I'm throwing in a selection of powerful FREE bonuses that are designed to complement the Love Your Life Business Bootcamp, and help you achieve MAXIMUM results!
These bonuses include...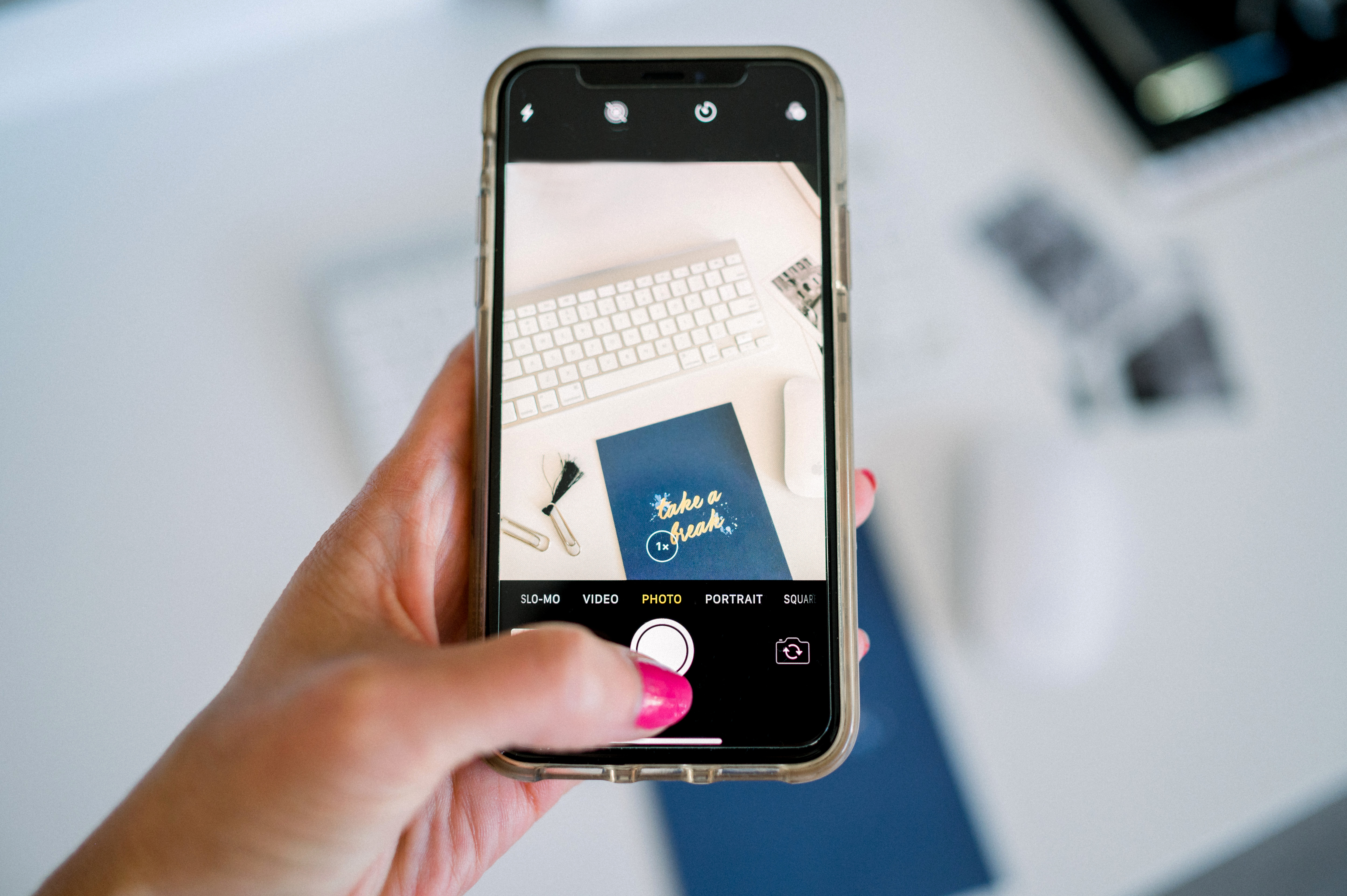 BONUS #1 - MY FEEDBACK
Ask questions and get feedback from me! You'll also gain resources like workbooks, worksheets, action items sheets and checklists that I offer my one-on-one private clients.
(A $1997 Value, Yours FREE!)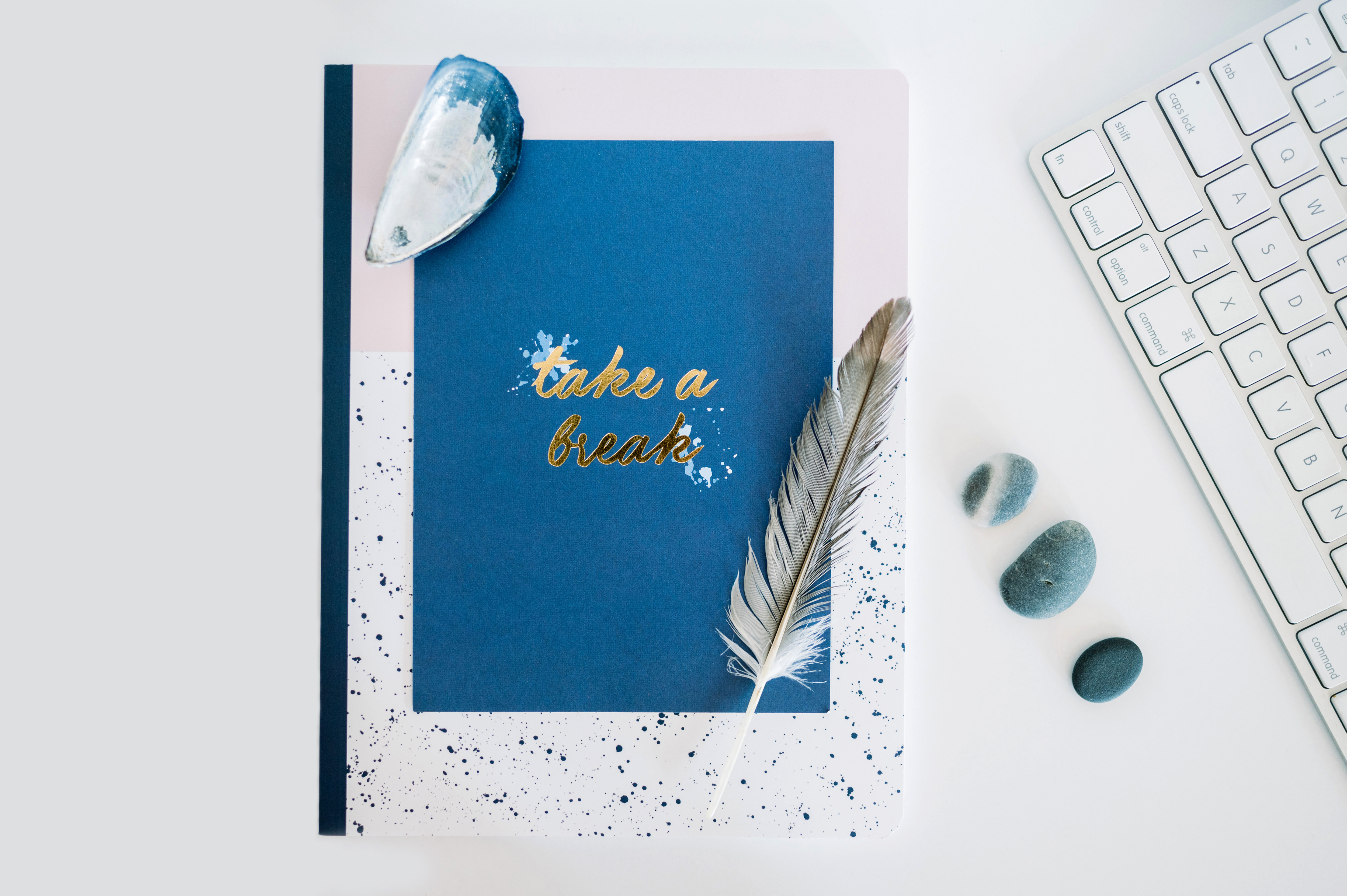 BONUS #2 - COMMUNITY
Peer to Peer Support in our Private Facebook community where you can support each other, ask your questions, get guidance and inspiration.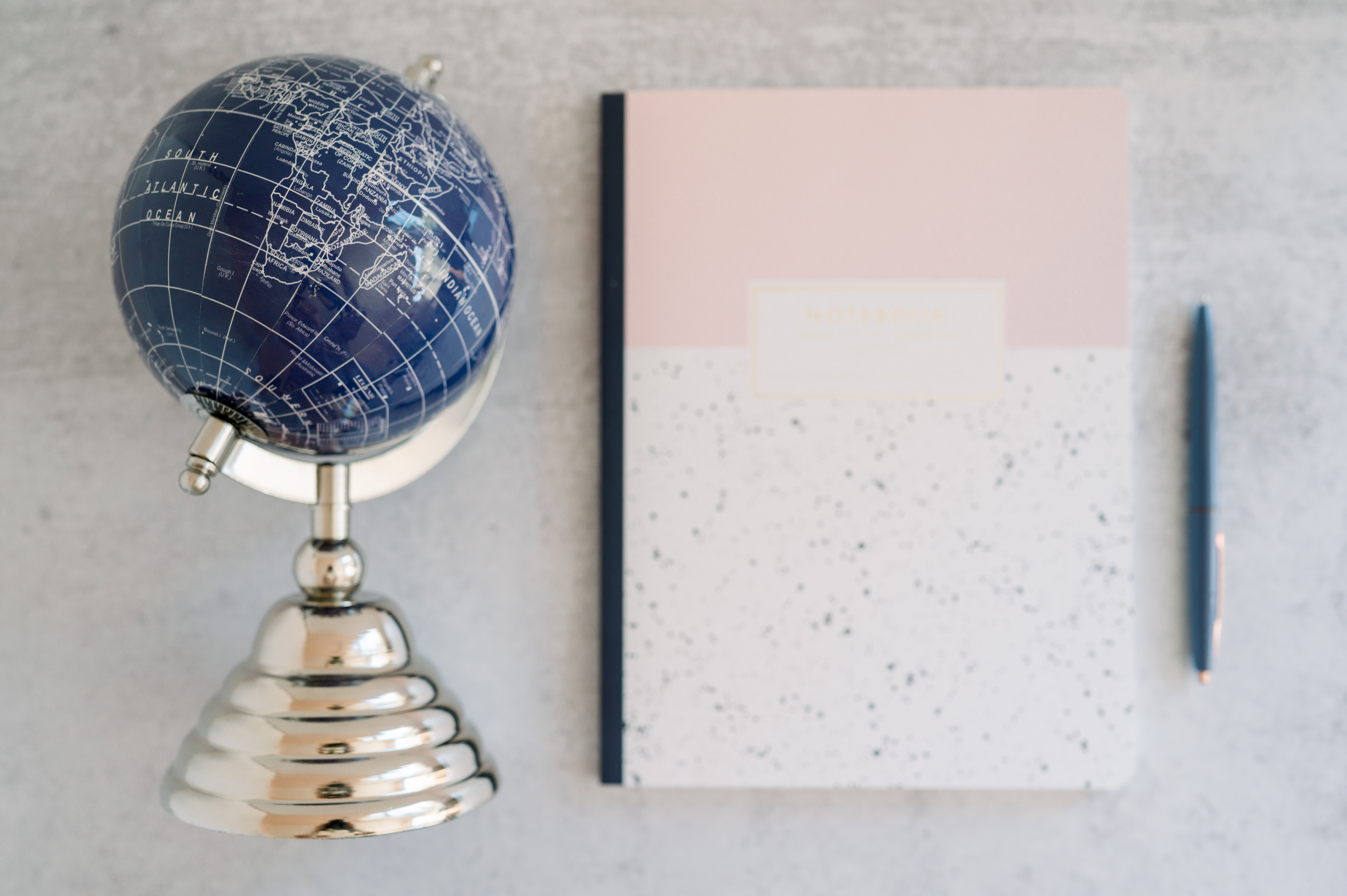 BONUS #3 - TECHIE SKILLS
Learn the easy techie skills you need to know to get your courses, programs and membership online!! You'll learn how to create a site exactly like mine!
(A $997 Value, Yours FREE!)
BONUS #4 - TEMPLATES & DESIGNS
You'll get access to my professionally designed templates that are easy to modify (drag & drop) and you can use them for your branding.
(A $497 Value, Yours FREE!)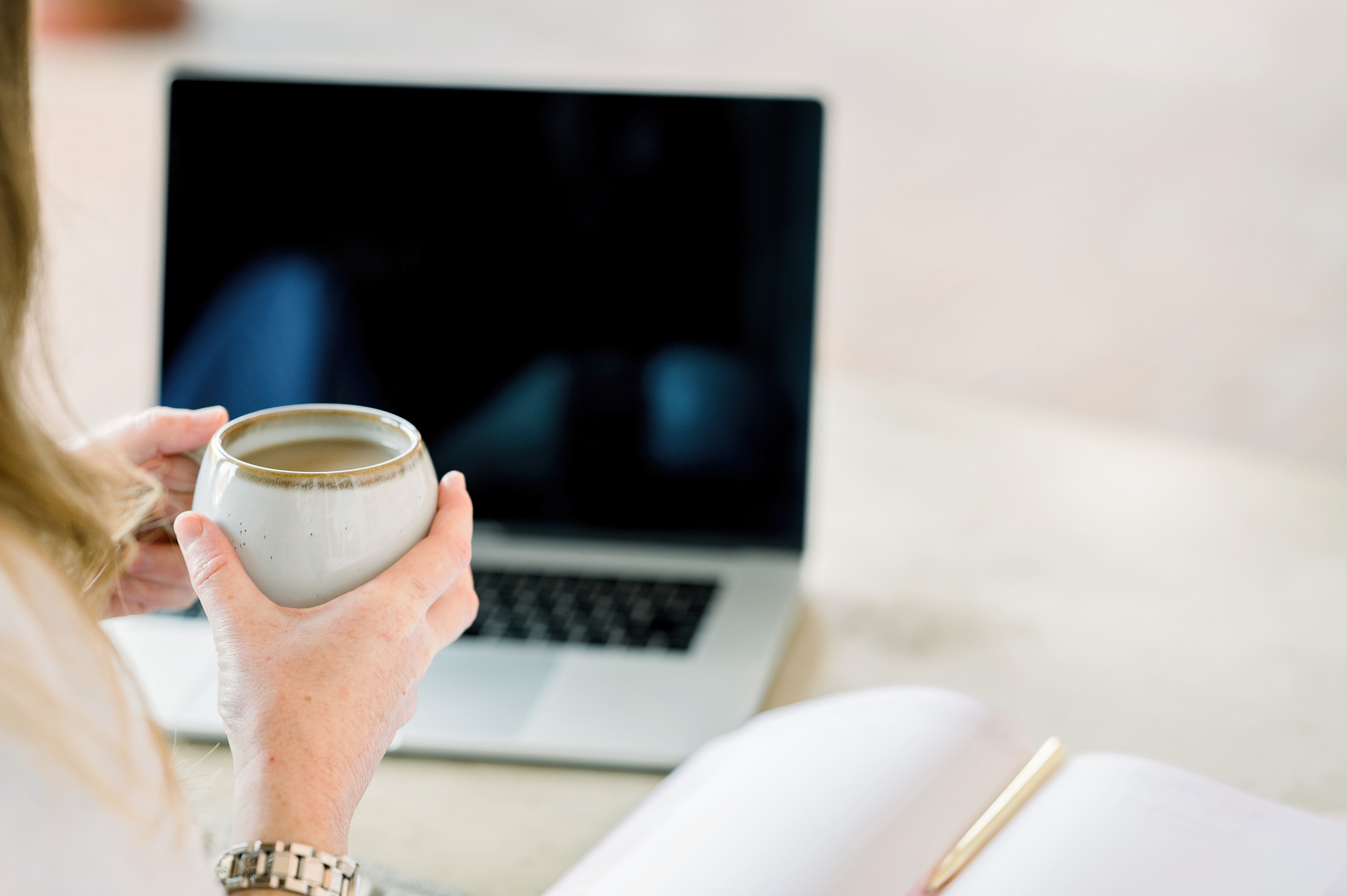 BONUS #5 - SOCIAL PROOF
You'll get extra bonuses where you will learn what social proof is and how it can help you turn website visitors into buyers and increase your sales.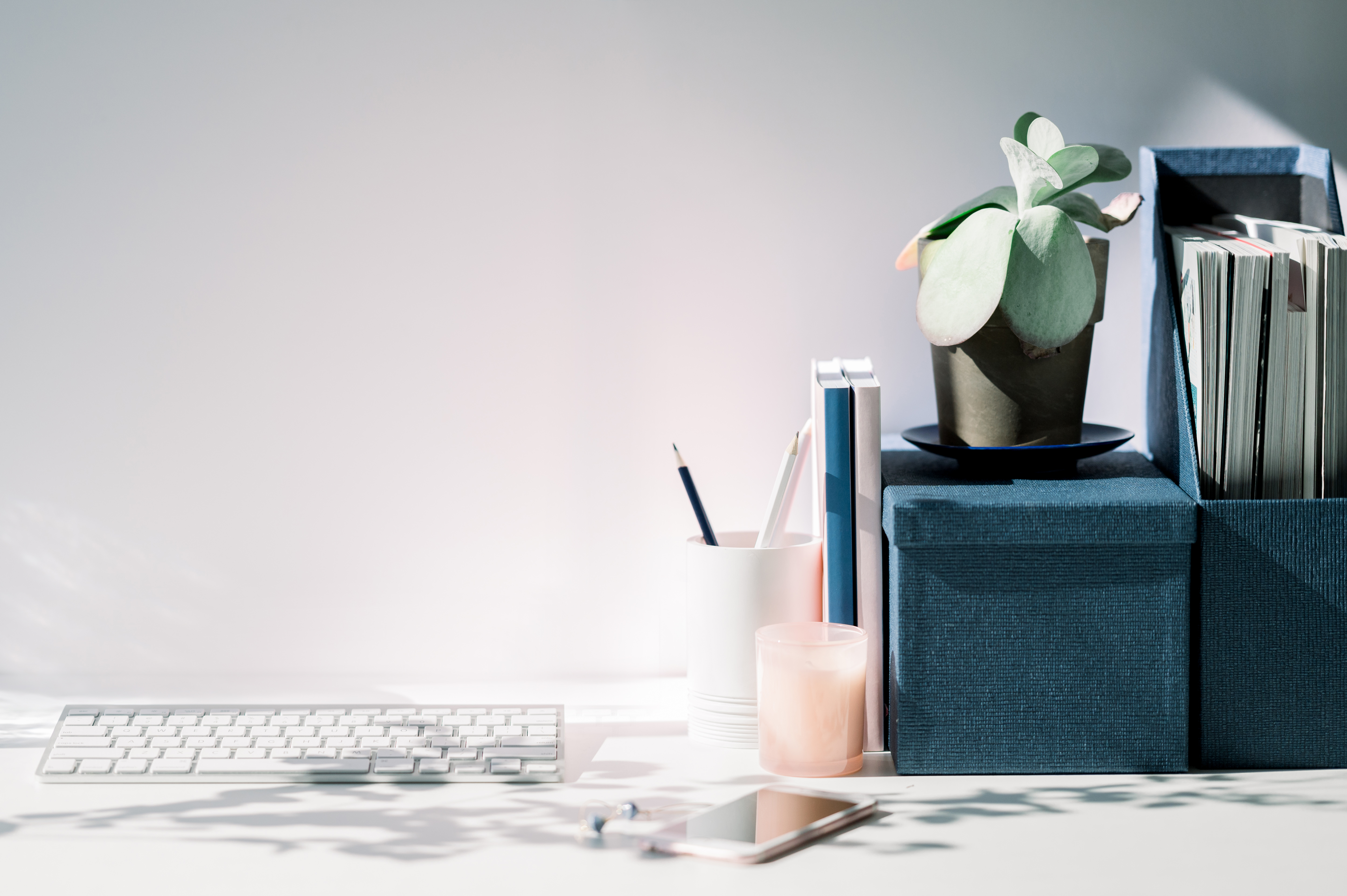 BONUS #7 - SALES FUNNEL FORMULA
You'll learn what a sales funnel is and how to use it to help you make even more sales. It's all pretty dang smart. These are ninja tricks that you won't want to miss out on.
(A $497 Value, Yours FREE!)
HOW THIS 8-WEEK BOOTCAMP WORKS
Your program starts on March 6th. 
Your program will be delivered online, so you can access it any day and time that is convenient for you! You can log in to your member's dashboard from anywhere in the world (even from the beach), anytime you want! All you need is high-speed internet access.
Most of the course content is text-based and has loads of screenshots for you to follow along. Your weekly modules come with worksheets, checklists, action items, mediations and affirmations. Some of the training modules have pre-recorded videos when it comes to the techie stuff.
As long as your account is in good standing, you'll have access to your program for a year (minimum) and for the lifetime duration of the program. You'll also get future updates at no extra cost to you!!
You will also be invited to join our Private Learn With Nash Peer to Peer Support Facebook group once you've enrolled.
You'll Receive Access to Module 1 on March 6th, 2021.
Each module will be released weekly, so 7 days after you've joined, you'll receive Module 2, and then 7 days later, Module 3 will be available, and so on.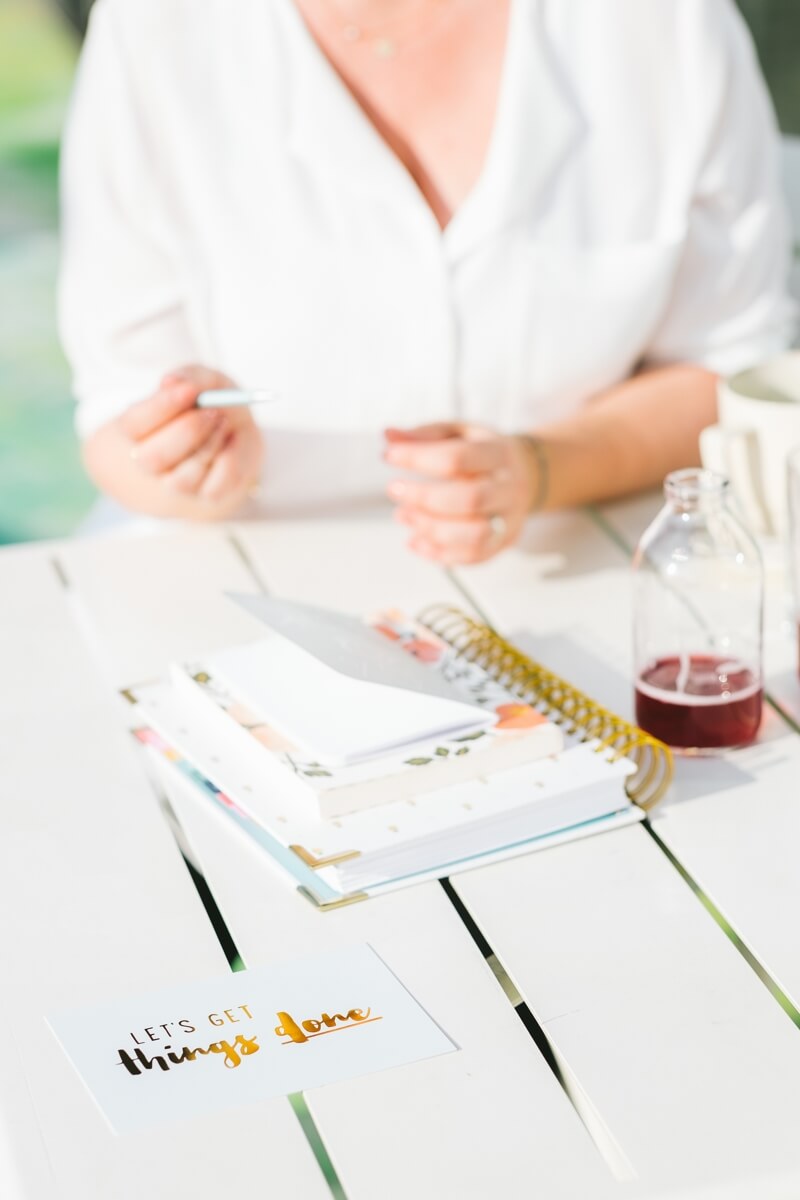 THE TOOLS WE WILL USE
This post contains affiliate links. If you use these links to buy something we may earn a small commission (at no additional cost to you). We appreciate your support! Thanks.
There are a gazillion ways you can run your business online! There are sooo many different ways you can go, so many other tools and platforms you can use, and it can get confusing. Especially since technology changes very fast. It's almost as if new tools and platforms keep popping up on the daily.
I'm all about EASY.
I want this to be easy for you so that you don't even need to worry about what to use, what not to use, which platform is the best, which one isn't. I want to take away all the barriers that could get in your way of starting.
That's why, in this 8-week Bootcamp, I will ONLY show you which tools I use to build out this same program.
#1 ONLINE PLATFORM = 
TEACHABLE
This entire 8-Week Business Bootcamp is run on Teachable. It's user-friendly, fun to use, and I know it like the back of my hand, so I will be showing you shortcuts and tricks to speed up your process.
#2 EMAIL MARKETING PLATFORM = 
CONVERTKIT
You'll want to grow your email list so that you can communicate with your leads and customers.
And we will need an email marketing provider to do that, and the one that integrates the best with Teachable is Convertkit.
#3 OTHER TOOLS
Teachable and Convertkit are your two must-have tools, and they both cost a monthly or annual fee - depending on which one package you choose.
I will also share with you other tools I use, most of which are FREE!!
Tools like:
➳ Pinterest
➳ Canva
➳ Facebook
➳ Facebook Groups
➳ Instagram
➳ YouTube
➳ Stock photos sites (free and paid)
➳ And more...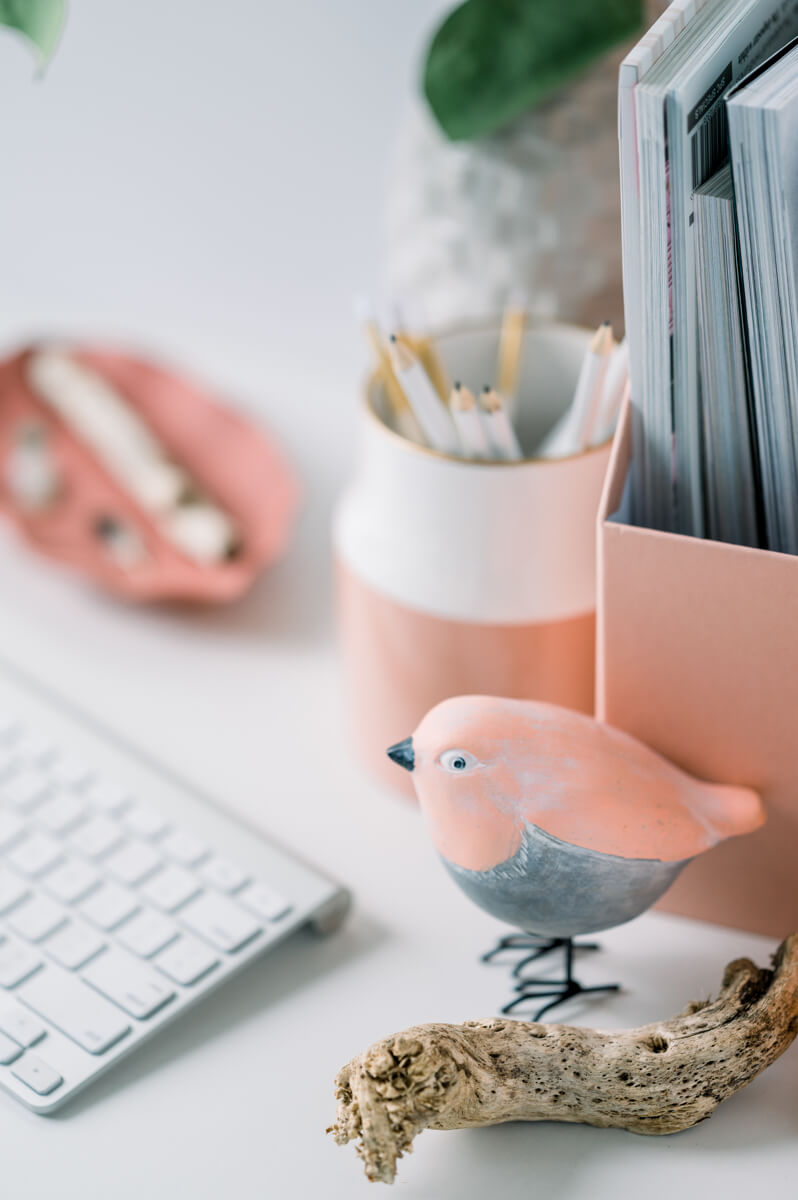 RISK-FREE 30 DAY MONEY-BACK GUARANTEE
Still sitting on the fence? Worried that this all sounds too good to be true?
I understand! After all, it's hard to know who you can trust these days, and you want to be sure you're spending your hard-earned dollars on something that's going to give you RESULTS.
I Want You To Succeed In This Program!
So here's my pledge to you: You'll Be Backed By A Risk-Free 30-Day Money-Back Guarantee.
If you join the Love Your Life Business Bootcamp, and find that my program does not resonate with you, simply email us 48-hours before your 30-days is up so that we can issue you a refund. ** Refer to the refund policy in the FAQ section.
I'm prepared to take ALL of the risk on myself, because I KNOW that I can help you grow an incredible business online.
Sound like a fair deal?
MORE STUDENT REVIEWS
I am really loving the 'pressure' of having to complete the tasks every day. The daily lessons have given me a new perspective on everything I have created so far for my website, looking at things more from my potential client's point of view than my own, which in turn is helping me choose better language and copy. I suppose with any new venture we feel it's natural to feel that we need to convince our potential customers why we are qualified/capable/knowledgeable enough to help them, but what we should be doing is appealing to their needs and making it about them. Shifting the focus from what I want to what the client wants is proving to be a real game-changer. Looking forward to the next 3 weeks. I've set my 'go live' date for May 15th, so you can all hold me accountable 🙂 – Kristin A.
I think the way this course is set up is amazing. It is a unique atmosphere with incredible people all on a specific journey. Not to mention get the sense of community here and the support is authentic and that's awesome. I like how it is set up on a day by day process so that it's not too overwhelming all at once. It allows you to really focus on the task at hand which allows you to hone in from another person's perspective on how they perceive your business. At the same time allowing you to really think about what you have to offer and who you want to offer that to. There have been some challenges definitely for me with creating an AVATAR, however, we are far from finished and that allows me to also continue my thoughts on this by referring back. As I think on new tasks I start to understand more of what I have to offer and how and who I want to deliver that to. It is a natural process and super comfortable and I have to say I'm absolutely impressed with this course and also everyone in this group and their hard work! – Corey A.
Great course, easy to follow step by step instructions, valuable information for anyone starting a business/course. Impressed!! – Candace S.
WE START THIS SATURDAY, MARCH 6TH, AND I HOPE YOU'LL JOIN US!
Register In LESS Than Five Minutes And You'll Be On Your Way To Your Dream Of Being Your Own Boss Online!
So now you have a choice to make...
You can continue struggling to learn how to create online programs for your clients on your own... and always be disappointed and frustrated with your lack of results...
You can keep dumping endless amounts of your precious time and energy scouring free Youtube videos and signing up for free Webinars hoping to collect a couple of golden nuggets, but still never get a single step closer...
Or you can make a modest one-time investment to get all of the step-by-step help you need to start, build and grow your online business, from someone who has already figured it all out and can show you exactly what it takes to get started and build a business that can work for you, for years to come.
I've already shown you plenty of examples of others who made the right choice, joined me, and are now enjoying their successes.
It's high time you did too, don't you think?
P.S. This is the last time you'll ever get access to this program for this low price of $599. Remember, other courses that offer half of what you'll learn here start at $2000 USD. And after March 6th, this price up to $997. 
If you want to save $1300, you'll need to register for the Love Your Life Business Bootcamp before that pink timer above hits zero!!
P.P.S. Remember, As long as your account is in good standing, you'll have access to your program for a year (minimum) and for the lifetime duration of the program. You'll also get future updates at no extra cost to you!!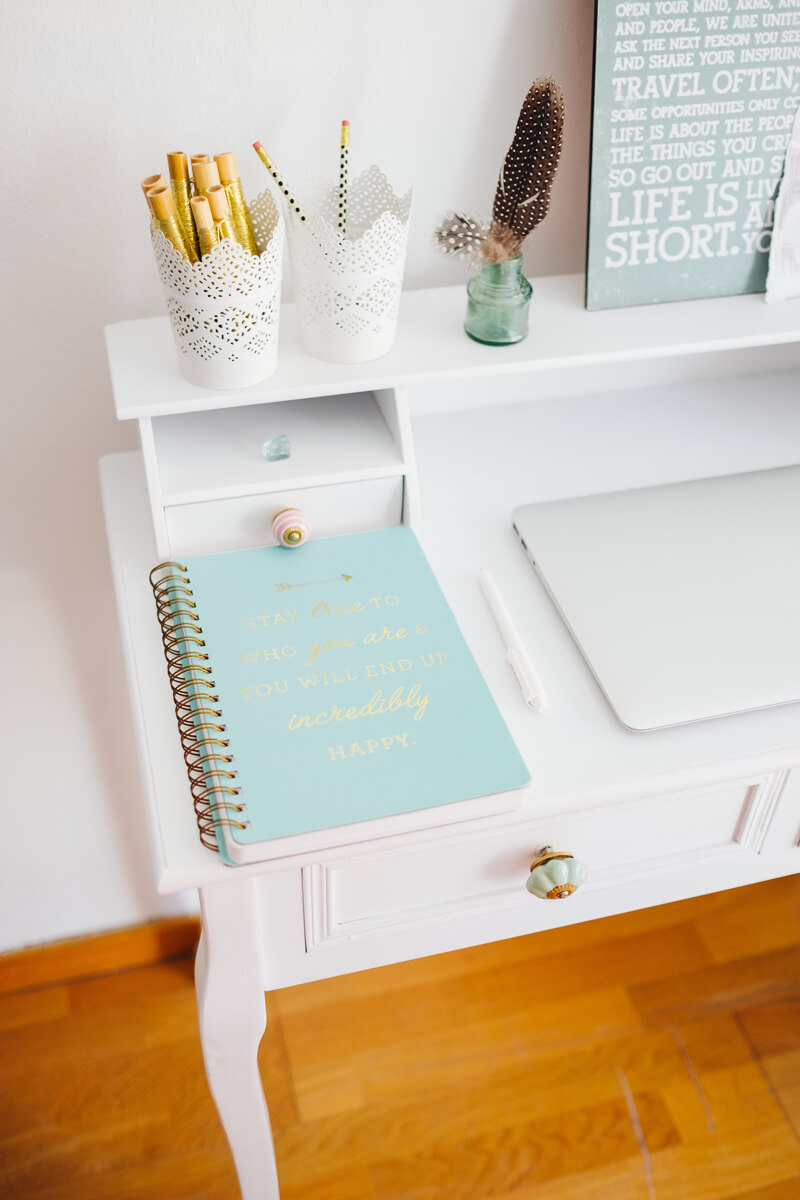 ABOUT NASH
Hi Loves! I'm so thrilled to offer you this program! My intention is to help you grow an online business that you LOVE, serve your customers, create great income online, make your impact while sharing your gifts, and help you stand out from the crowd!
My entrepreneurial journey started in 2008 when I quit my full-time job as a web developer to pursue my dream of opening up my own Yoga & Fitness studio. I created my first Yoga & Fitness Studio, Oxygen Yoga & Fitness, Inc, in 2008 and sold it 4 years later. I then created a second Yoga brand, with Beach Yoga & Wellness and again sold that in under 3 years.
Today I help my clients and students build their 6 and 7 figure businesses while travelling the world and loving my life! I've created a business that gives me complete freedom to work WHEN I want, from WHEREVER I wish (like on the beach in Hawaii or the Caribbean) without any considerable overhead.
And if you want that type of lifestyle, I'll show you how to get there too!
FAQ'S
We've had plenty of people sign up for this program while still completing their coaching certification program, so yes, it's a good idea to sign up now!
Your coaching program will help you get certified to help the people that need you. This program is all about building a business and brand that your new customers and followers will trust. So it makes sense to take this program to help you reach your goals faster than but "winging it".
No problem! Your program starts on March 6th, and you'll get access to Module 1 on March 6th. Your weekly content will still be delivered each week, but you are free to go at your own pace. Each module has a "completion" tracker, so you'll know exactly where you ended off.
When you are just starting off, you won't want to be spending tons of money on different types of software, hosting, and subscriptions. So I'm going to show you how to get up and running for as little as possible. I'll share with you free programs that you can use to get started, and you can always upgrade if you want to. But, you will need to be prepared to invest at the very least between $39 to $99/month (USD) for your online course platform and about $29/month for your email marketing software. Remember, building an online business cost hundreds of thousands of dollars less than starting a brick-and-mortar business. If you cannot afford or do not want to invest at least $130/month (USD) towards your business, then this might not be the right opportunity for you.
I've done extensive research on the hundreds of different ways you can build your online business, and the strategies I'll be teaching you are the exact two platforms I use to run this entire course on. So I'll show you how to create an online site, just like the one over at https://learnwithnash.teachable.com/.
With your program, you get access to our Facebook Community, where fellow members and I will be supporting you. There is a dedicated weekly Q&A post where you can ask your questions and get them answered by the community and me.
If you are really stuck on something and just want to have it "Done For You," we can accommodate you. For example: If you are really really not techie, or don't have the interest or desire in learning the techie stuff, let us know, and we can help.
We also offer "Done With You" services where you and I will jump on a Zoom call and build out your program together.
"Done For You" services and "Done With You" services are not included in the membership.
That really depends on you and the amount of time you dedicated to going through the course content and setting aside time to complete the action items.
We've had students who have completed the full program in 30-days, and we've had other students who have completed it in a few months.
Yes! You can either pay in full, or you can choose our payment plan. Choose the option that works the best for you!
I don't guarantee or warrant results or increased income. Nothing in life is guaranteed, and anyone who tells you they can guarantee you success is pulling your leg.
You can read my students' and client's testimonials, and you'll see they all had excellent results in working with me. Still, they also put in the work, stayed focused and committed, and their success is a reflection of what they put in and invested in building a business that works for them.
My intention is to help you build something incredible. You were led to this program and to me for a reason, and if you trusted yourself to join this program and be part of our community and build something for yourself that is unique and brilliant.
I get that putting up this type of investment can feel like a risk, and I want you to feel at ease. Within your first week of training with me, you'll know if this program is right for you on not. If you think that it's not right for you, send an email to [email protected]; let us know why you want a refund, and we will submit a refund.
Refund Terms & Conditions:
You must email us no later than 48-hours before your 30-days.

You must include in your email why you are not satisfied with the program.

You must submit proof that you did the work. If you request a refund and do not include your coursework within the timeframe, you will not be granted a refund.

EARNING DISCLAIMER:
WHEN ADDRESSING FINANCIAL MATTERS ON OUR WEBSITE, SALES PAGES, PROGRAMS, VIDEOS, SOCIAL MEDIA PAGES, EMAIL NEWSLETTERS, OR OTHER MATERIALS, EVERY EFFORT HAS BEEN MADE TO ACCURATELY REPRESENT THIS PROGRAM AND ITS POTENTIAL. BY PURCHASING THIS PROGRAM AND PRODUCT, YOU ACCEPT, AGREE AND UNDERSTAND THAT YOU TAKE FULL RESPONSIBILITY FOR YOUR PROGRESS AND RESULTS IN BUSINESS. YOUR LEVEL OF SUCCESS IN ATTAINING THE RESULTS CLAIMED IN OUR MATERIALS DEPENDS ON THE TIME YOU DEVOTE TO THE PROGRAM, IDEAS AND TECHNIQUES MENTIONED, YOUR FINANCES, KNOWLEDGE AND VARIOUS SKILLS. SINCE THESE FACTORS DIFFER ACCORDING, TO INDIVIDUALS, WE CANNOT GUARANTEE YOUR SUCCESS OR INCOME LEVEL. NOR ARE WE RESPONSIBLE FOR ANY OF YOUR ACTIONS. IN ADDITION, WE CANNOT AND WILL NOT GUARANTEE THAT YOU WILL EARN ANY MONEY USING THE TECHNIQUES AND STRATEGIES IN THESE MATERIALS. EARNING POTENTIAL IS ENTIRELY DEPENDENT ON THE INDIVIDUAL USING OUR PROGRAMS, PRODUCTS, IDEAS AND TECHNIQUES. THE TESTIMONIALS AND CUSTOMER REVIEWS IN THESE MATERIALS ARE NOT TO BE INTERPRETED AS A GUARANTEE OR PROMISE OF EARNINGS. THIS IS NOT A "GET RICH SCHEME." WE OFFER NO PROFESSIONAL LEGAL, MEDICAL, PSYCHOLOGICAL OR FINANCIAL ADVICE.
Note: If you plan on launching an online business, you will need to know that there will be business expenses. These include without limitation, software licenses, online access, Software as a Service, hosting fees, domain name, stock photography, fonts, video hosting services, WordPress theme, necessary and optional plugins, apps, email service provider, list building plugins, presentation materials, photographer's costs and fees, photography and artwork licenses, prototype production costs, talent fees, music licenses, video editing, etc. NONE of these costs are included in the price of this course.